Replacement BMW Keys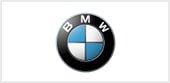 The most basic and frequent function that we perform is creating Replacement Keys for several purposes. Our keys are made of the most superior raw materials and can easily be cut to suit your needs. These keys are tough to break and therefore serve you long-term. We can program the keys we make to match your BMW.
On losing keys in Bolton, you must contact us on our number to avail the best services. We will rush to you and hand you a replacement key customised to your vehicle. Deleting the former key's trace from the car is also important as it prevents unauthorised access.
We also make replacements when you damage your keys. A broken key in Bolton can be repaired for low prices too. The replacements are programmed using transponder programming that facilitates better functionality of the car.
Reach us if you require aid.




01204 232013

info@autolocksmithbolton.co.uk