Replacement Jaguar Keys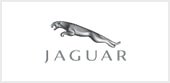 Your Jaguar deserves all the attention, and we as auto locksmiths are ready to take care of that. So the next time you find your brand new Jaguar stranded on a godforsaken place, don't worry about anything and instead, call us for top quality services. Our experts will be on the way in a matter of minutes and will make a Jaguar key for your car in no time. Our mechanics have years of experience dealing with Jaguar car key issues, and they will track down the issue and get to work in quick time.

So, if you find your Jaguar keys snapped into two pieces or worst, not finding it where you last kept it, give us a call, and Auto Locksmith Jaguar will be right there to assist you. Contact us today!




01204 232013

info@autolocksmithbolton.co.uk