Replacement Porsche Keys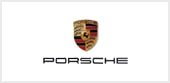 Don't lose hope if you've been stranded on the road somewhere in Bolton, with no way of getting into your car. Call us now- our team of qualified automotive locksmiths are ever-ready and on the road to answer your summons. We have a state-of-the-range servicing vehicle that we will bring to your address at any time of the day. We make substitute keys for every purpose, suited to every Porsche car. Crafting a blank key to the lock with the correct cut-and-program procedure is a job you can trust to no one else, but us. Has the key has worn down or been mutilated? We will make a replacement after ascertaining that there has been no external damage. Should your key be caught in the ignition or lock, we will remove it very carefully without compromising your vehicle. Lost your key? Never fear- we make replacements for that cause too. Our prices are optimum and affordable for every facility we provide. We will also program your transponder key should it stop working.

Our services are the best- call our emergency helpline now!




01204 232013

info@autolocksmithbolton.co.uk